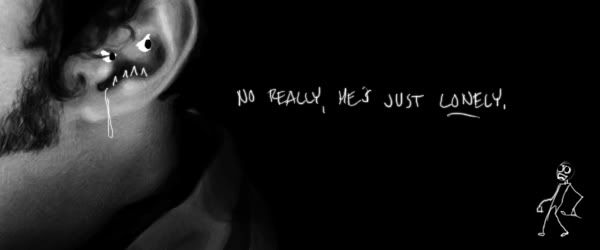 If you're the average person, you avoid ears like the guy on the bus with the tight pants and his legs spread too wide. They're arbitrary, awkward things to draw.
Never fear! I'm here to provide the proverbial spandex bus guy with proverbial Levis!
Ears are designed to funnel.

They're set up in a spiral pattern. A really lumpy pattern, but still. Medical people call these the "helix" and "antihelix". I usually call them "those swirly thingies", but I'll defer to the official terms for sanity.
Remember, these are funnels. They go in. So even with all this lumpiness, they're still basically shaped/shaded like bowls. (Don't forget, light direction shifts.)